Customers choose Ace of Diamonds Painting because they value quality materials, superior workmanship, attention to detail, professionalism, and the years of experience and expertise. Our team takes pride in being able to deliver results in a timely manner.
Our Interior Painting Process
The system that Ace of Diamonds Painting uses has been developed over years of practice in order to give our customers an outstanding experience. We want to ensure maximum value and protection of your interior painting project for years to come on every job. All of our experienced painting technicians are skilled in an extensive range of services:
Masking
Repair work
Cutting
Tape caulking
All interior painting work is delivered with precision and care to meet Ace of Diamond's highest standards. The following are steps that we take with each new customer to ensure the best interior painting job possible.
---

Initial Consult and Estimate
One of the most important factors in a quality interior paint job is having everyone on the same page. We cover all the details of your interior painting project, learn the scope of your project, and customize a quote.

Pre-Project Process
When you agree to hire Ace of Diamonds Painting for your interior painting project, you are agreeing to let us make your home sparkle again! Our staff works with you to come up with a convenient schedule so that there can be a smooth start to the project.

Pre-Project Review
Ace of Diamonds Painting will go over the interior painting project with you again prior to the start of the project in order to confirm colors and details of the job.

Preparation
The preparation of your home is the key to a successful interior painting result. In fact, prep work makes up about 90% of a quality interior painting job.

Protection
We mask the entire floor-space of the rooms that are being painted, and cover any furniture that is left in the rooms. Our goal is to keep your floors and furniture in the same state before and after the interior painting project is finished.

Taping
Professional taping leads to beautiful straight lines. Tape caulking requires skill and patience, something at which our experienced painters excel.

Painting
A finished interior painting job has full, even coverage, and clean lines. Ace of Diamonds Painting uses the highest quality, top-rated paints in the industry.

Review
At the end of your interior painting project, we will review the finished product with you in order to confirm your complete satisfaction of the job.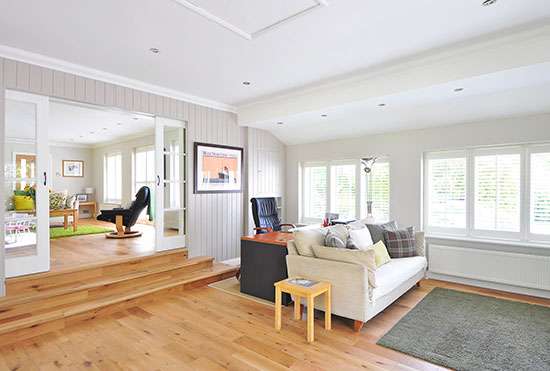 To schedule the initial consultation for your next interior painting project, contact us today!