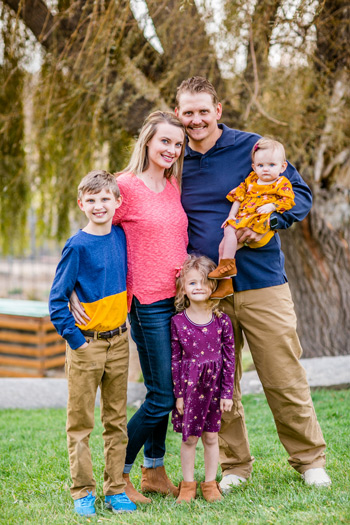 Dustin Hunter, the owner of Ace of Diamonds Painting, is a proud native of Longmont, Colorado. He graduated from Skyline High School in 2002 and attended the University of Colorado at Boulder, where he sought a degree in communication. During the summers, Dustin painted and worked for a national internship where he worked extremely hard. He eventually worked his way up the internship ranks, ultimately becoming the company's General Manager and taking on the responsibility of managing 150 employees. In 2008, he and his wife Elizabeth were blessed with a son. Soon, Dustin was compelled to move on from the internship and make his own name in order to support his new and growing family, which now includes a son and two beautiful daughters.
Dustin started Ace of Diamonds Painting in 2009. With very little to his name, he hit the streets and began knocking on doors and handing out flyers to spread the word, laying the foundation for his company to become something great. He stayed committed to his vision of being a well-respected company, and built a great reputation by showing up on time, fulfilling the promises he made, and giving people high-quality long-lasting paint jobs. All the while learning what it takes to be a successful small business. Dustin is still very committed to this vision and continues to work hard at conscientiously improving the business, not only for his customers, but for the employees of AODP as well.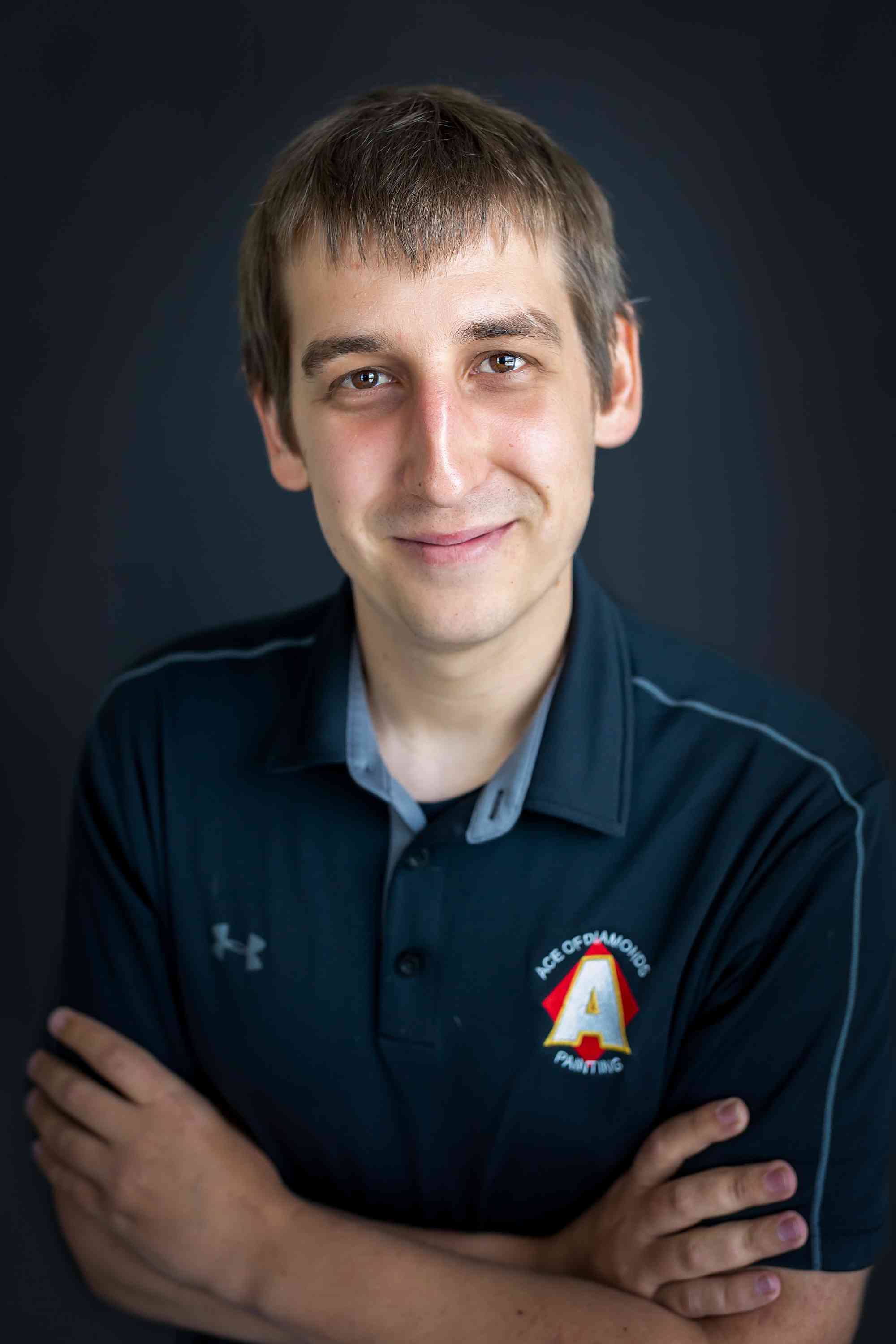 Jacob is a Estimator/ Sales rep for Ace of Diamonds Painting, He started with Ace of Diamonds in 2019 and has been a great asset to the company and the culture. He has excellent follow up and communication skills and provides world class customer service. We're sure that if you meet Jacob you will love his professionalism, punctuality, dependability and above all his eagerness to help you find the paint job that's just right for you.
Jacobs Bio:
I was born in Cape Canaveral, Florida. I grew up on Merritt Island off of the Space Coast watching Space Shuttle launches from my backyard dreaming to become the First man to walk on Mars. Well, I didn't become an astronaut but I did find myself happily working for a company that feels more like a family every day. Prior to my career with Ace of Diamonds Painting, I spent time in the US Army as an Ammunition Specialist. From there, I moved back home to Florida and ran a sales and marketing company out of Sarasota Florida. I moved to Colorado in May of 2017 and have started my Third year with Ace of Diamonds Painting!